Henry Gosik
Sensational Host.Inc. President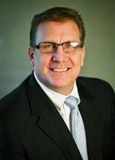 I want to thank everyone for all the kind comments regarding Sensational Host's 37 anniversary this week.
I took some time to reflect on how fast 37 years have passed and all the wonderful people that need thanks who have worked for us over the years to make the company what it is today.
Through our growth, we have asked many family friends and even friends of friends to help us with events through the years, and I thank each and every one of you even the girls we had to wear those uniforms which we so affectionately call (Gucci Gown)
To our current team, I thank you for being so professional in your efforts to create once in a lifetime experiences week after week for our all of our guests. To our past employees, I would like to thank you as well for your efforts and input along the way. We look forward to a bright future years ahead and creating many more life long memories and innovative events throughout the Delaware Valley.
Cheers!!!
I hope to see you at a sensational event soon
Henry

Sensational Host is nearing 40 years of exceptional catering. That's four decades and three generations of turning visions into events.