Corporate catering is an important decision for many businesses throughout the Philadelphia Metro area. On April 26, 2018, 75 sharply dressed professionals joined us for a successful global meeting and cocktail party. Our client, a top law firm in the area, was hosting their yearly diversity panel, so they wanted to offer a truly special and memorable experience to their partners, who hail from all over the world.
Naturally, the theme of the event was diversity. We wanted our guests to browse through global tapas, sample a wide range of ethnic dishes and discuss events and issues that connect them all while viewing the city from the top floor of Philadelphia's Commerce Square.
Mouth-Watering Hors D'oeuvres
Luckily, international cuisine is our specialty. Our very own Chef Veloso was honored to design a menu that would capture spices and flavors from across the globe, and one of our star producers, Chelsea, helped translate them into interesting and interactive displays. Together, they worked with dishes like Spanish-inspired sandwiches called Montaditos, Malaysian chicken satay and Fire and Ice Ceviche.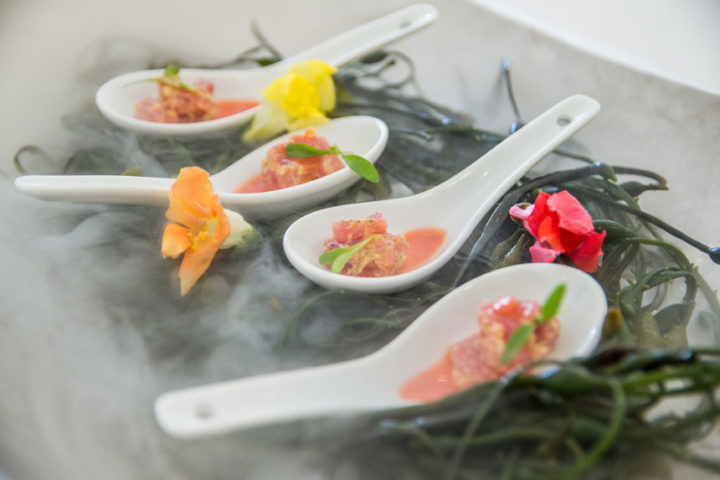 The ceviche, a crowd favorite, was prepared on a Chinese soup spoon, which rested on a bed of seaweed. A splash of water served as the finishing touch. Guests marveled at the sight of smoke rising underneath the seaweed.
The crowd enjoyed other butlered hors d'oeuvres like firecracker deviled eggs, plantain crusted sea scallops and mini pho shooters.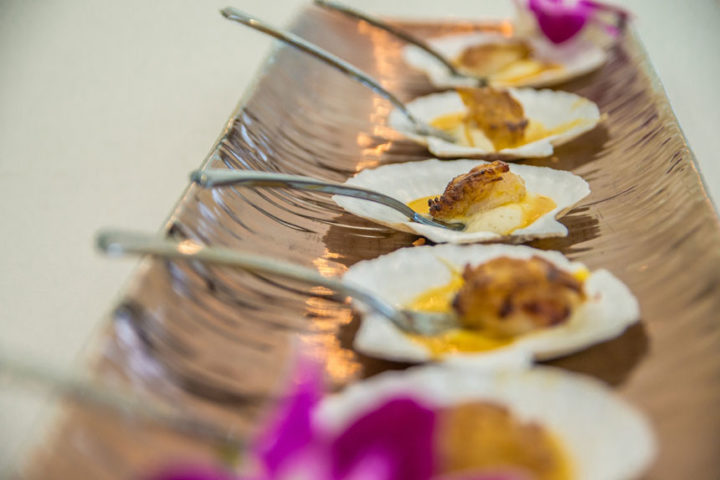 Food Stations Around the World
Small bites were followed by the La Paella y Plancha food station. The station was arranged on a wooden farm table and included classic saffron scented paella, roast peppers, Spanish paprika, and fava beans served in a paella pan with fresh herbs and asparagus salad.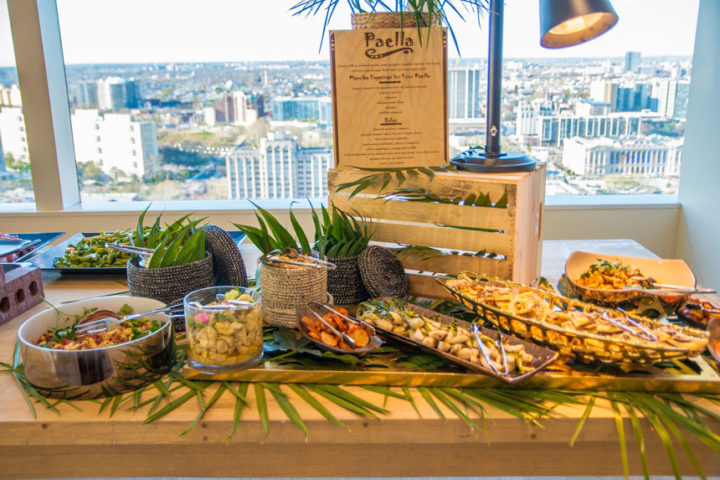 Our Montaditos Station was a huge hit and included the following mouth-watering items:
Sandwich variety on mini breads
– House Bonito conserva, sherry vinegar, EVOO, preserved lemon saffron and harissa
– Serrano ham, Manchego and fig spread
– Cubanito: a mini Miami favorite of Cuban pork, Swiss cheese, pickle and mustard
– Pisto Manchego: a savory roast of squashes, tomatoes and peppers
– Manchego, Quince Membrillo and dried apple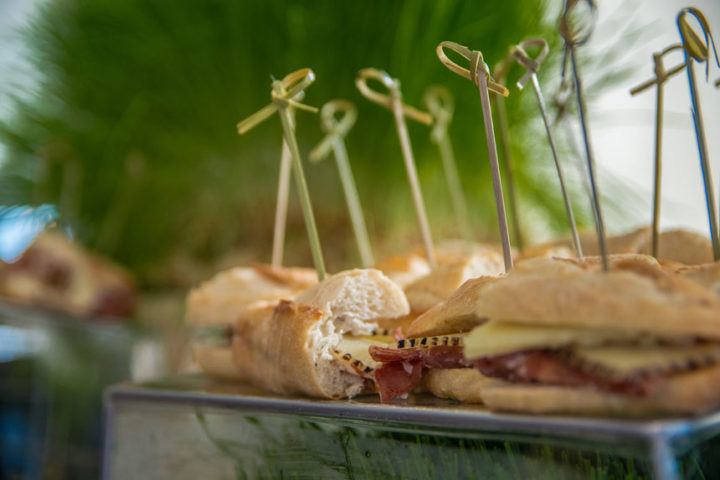 Rustic Crostini with a variety of picked toppings
– Tortilla Española: Classic Spanish tortilla with caviar cream
– Spanish Piquillo: Pepper stuffed with crab
– Spiced Candied Walnuts, Cabrales Cheese and Roast Compressed Pears
– Medjool Date: Stuffed with Cabrales cheese and wrapped in house smoked honey bacon
– Pulpo and Piperade: Savory basque piperade and slow cooked sous vide Spanish octopus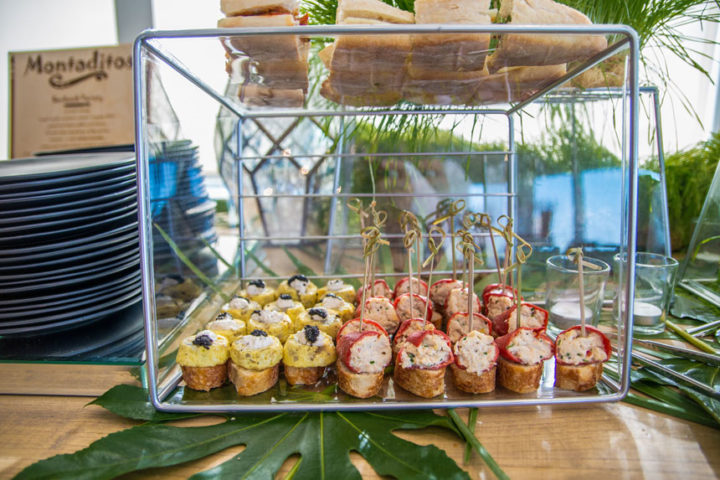 Interactive Dessert
Many guests saved room for a magical fountain of fog for dessert, which featured a liquid nitrogen sangria bar provided by Frost 321.
The relationship between Sensational Host and us allows for very clear and open communication. Everyone is very honest and up front on what works and what doesn't work. They allow us to do our jobs as professionals. Trust is the best thing for our industry!
– Kind words from our client
We strive to provide exceptional catering and build trust with our corporate clients throughout Philadelphia and South Jersey. Simply, it's in our best interest to provide the highest quality of business to professionals looking to do the same. Whether you're having a holiday party, client entertainment event or company milestone—you can trust us to create an experience like the one you just read about, but with your company's style and preferences.
Tell us all about your next event! CONTACT US
More articles you might enjoy:

Sensational Host is nearing 40 years of exceptional catering. That's four decades and three generations of turning visions into events.