On Sunday, October 22, 2017, Evan and Ashley shared their magic with 165 of their favorite wizards and witches. Their day began with an intimate ceremony held in the Cairnwood Estate's cathedral, followed by a cocktail hour in the Glencairn Museum and ending with a reception in the Cairnwood's dining hall.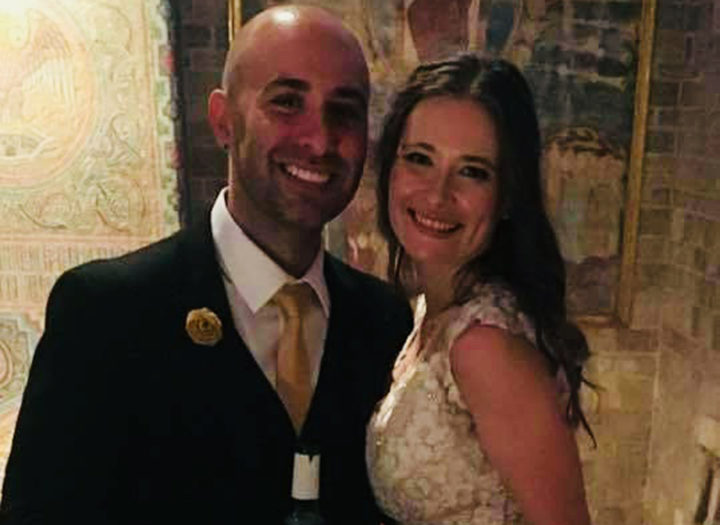 The venue choice was especially fitting for the couple's Harry Potter theme. The estate's pointed rooftops, classic architecture and long corridors made everyone feel like they were roaming Hogwarts, perhaps on their way to a Quidditch match or in pursuit of the Room of Requirement.
Mingling, Mixed Potions & Small Bites
Guests officially arrived at the Glencairn Museum, a castle-like mansion in Bryn Athyn, for a wicked good cocktail hour at 5:30 p.m. Sensational Host staff made sure that everyone had a drink and hors d'oeuvre in hand. Everyone was treated to a refreshing glass of Felix Felicis, served in a champagne flute. Butlered hors d'oeuvres included:
Ancho Chili Seared Chicken on Grilled Corn Bread with Chipotle Mayo
Grilled Filet on Crostini with Salsa
Verde Pork Tenderloin on a Scallion Cake with Smoked Bacon Jam
Ahi Tuna Tartare on a Wonton Crisp with Wasabi Foam
Crab Cigars with Mojo Sauce
Tomato Basil Soup Shooter with Petite Grilled Cheese
Pulled Short Rib on a White Truffle Pancake with Tomato Radicchio Compote
Fried Chicken and Waffles with Cinnamon Syrup Drizzle
Displayed hors d'oeuvres were also set up and included:
International and Domestic Cheese Platter with Crackers and Flatbreads
Garden Vegetable Crudite with Basil Aioli and Sun-Dried Tomato Ranch Dip
Antipasto Display with Chef's Selection of Cured Meats
Our team also set up not one but two stationary pasta bars, which encouraged guests to move around and pick and choose their pasta and toppings. Options included:
Rotelli Pasta with Roasted Red Peppers and Grilled Asparagus in Garlic Butter Sauce
Penne alla Vodka
Toppings on the side: Ricotta, Parmesan, Crushed Red Pepper, Seasoned Breadcrumbs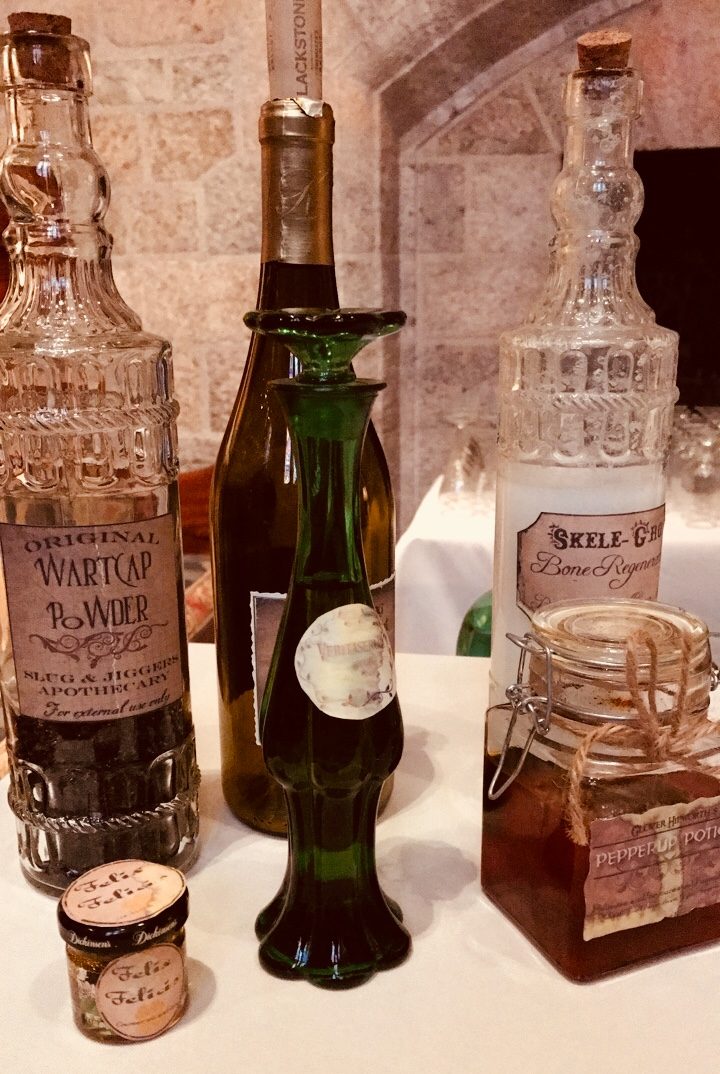 Cocktail hour ended on an epic note. Bridal party members performed speeches from a tall balcony in the Glencairn Museum.
Dinner in the Great Hall
During cocktail hour at Glencairn, Cairnwood's dining hall was adorned with floating candles, which hung from a clear tent. Everyone marveled at how much the magical scene resembled the Great Hall of Hogwarts.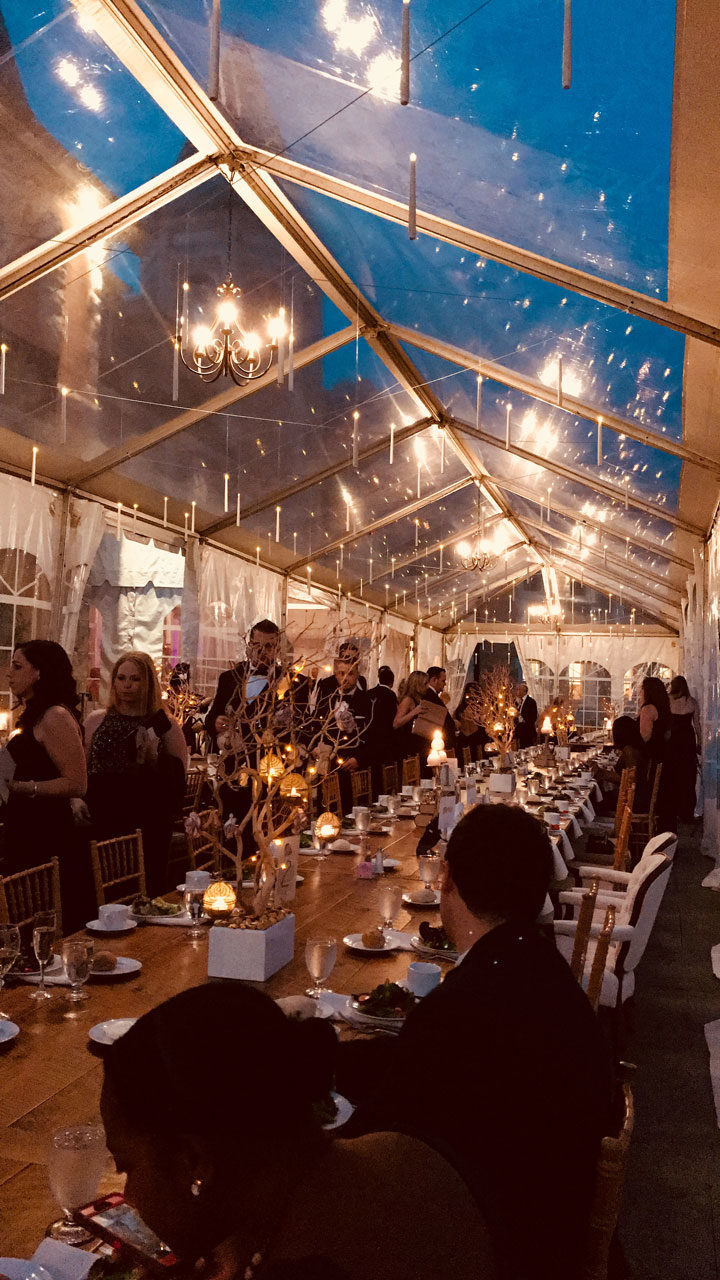 After everyone settled into their seats, the intros began. Shortly after, Evan and Ashley shared their first dance, an intimate moment that everyone else was also able to share. Speeches by the best man and maid of honor were another defining moment that inspired a lot of laughs and tears.
We arranged a hearty, delicious feast, which included nine kosher meals. The first course was a romaine and strawberry salad with candied walnuts, raisins and cherry tomatoes with a raspberry vinaigrette. Entrees included:
Parmesan Crusted Chicken served over a Balsamic Honey Syrup and Arugula Tomato Salad
Blue Cheese Crusted Filet Mignon with Wild Mushroom Port Wine Reduction
Grilled Mahi with Tomato, Fennel and Olive Ragout
Spinach and Ricotta Crepes: Garlic Sautéed Spinach or Lemon Ricotta topped with a Rosemary Blush
Sides were served family-style at each table and included:
Bacon Cheddar Mashed Potatoes
Summer Zucchini and Tomato Ratatouille
After the mother and son dance and father and daughter dance, everyone joined them on the floor and busted out their best moves.
 Chocolate Frogs and Farewells
The night ended sweetly. After Evan and Ashley cut their cake together, guests helped themselves to an ice cream bar, which included:
Vanilla and Chocolate Ice Cream served in a Stemless Martini
Assorted Toppings including Chocolate and Rainbow Sprinkles, Blueberries & Strawberries, Chocolate & Peanut Butter Chips and Chocolate & Caramel Sauces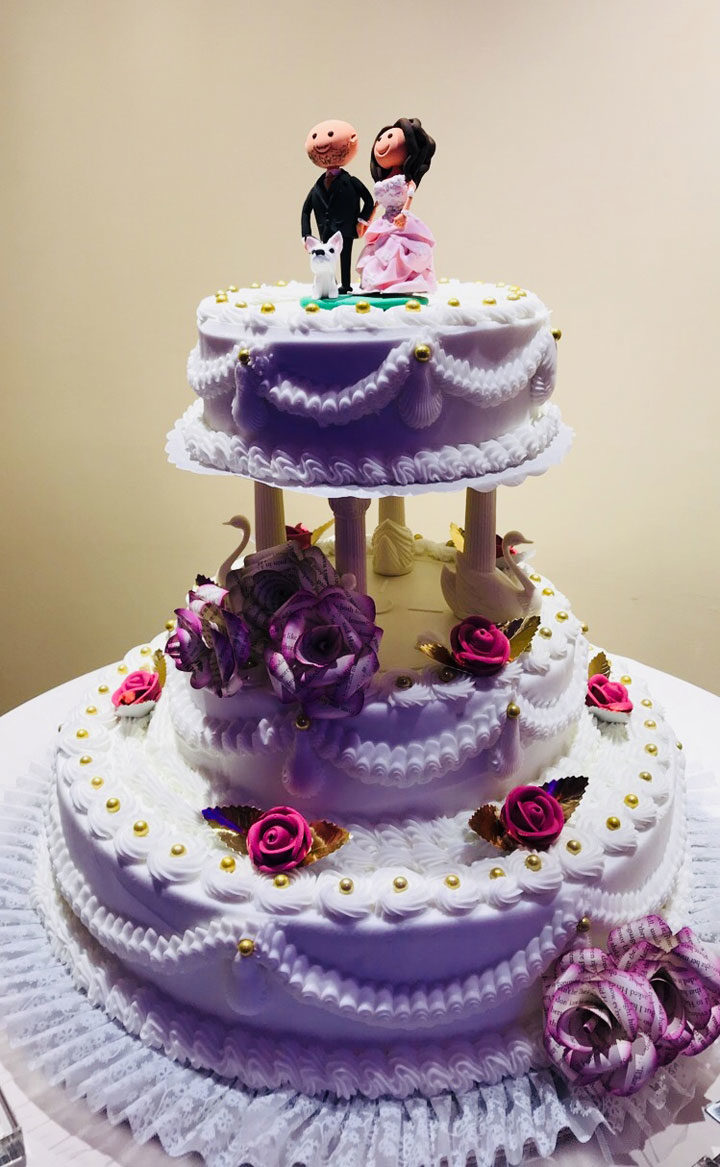 For party favors, friends and family were presented with wrapped chocolate-covered frogs, a wizard favorite.
Like the Harry Potter series, all good things must come to an end. Evan and Ashley and everyone who took part in their special day have joyous memories they can look back on for years to come.

Sensational Host is nearing 40 years of exceptional catering. That's four decades and three generations of turning visions into events.