Your company's annual meeting is just around the corner. Or maybe it's a conference or an award show. Regardless of the function, when comparing experienced corporate caterers or shopping around for menus, it's important that you consider more than the price. Of course, price is important. But ask yourself what's essential to you. High-quality food? Promptness and professionalism? Do the caterer's values align with yours? It is, after all, your time and business reputation on the line.
You deserve high-quality corporate catering with the best value South Jersey and Philadelphia have to offer. That's why when you book your event with Sensational Host, you can expect the following:
Two of our finest event producers
Up-to-date credentials
Community involvement
A polished, well-trained staff with tight ties to the industry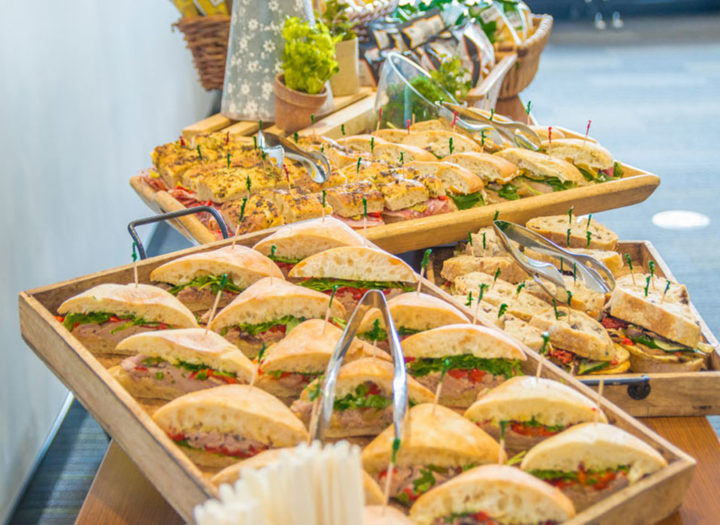 You'll Have Two Outstanding Event Professionals Covering Your Event
Anyone who books with us is guaranteed not just one event and planning pro but two. For your full-service corporate event, we want you to feel completely covered, so we'll appoint you with an event producer AND an event specialist. This way there will always be someone on hand to make sure everything runs smoothly.
Many caterers appoint just one event person to oversee an event. They can be the best event producer in the world, but they can't be in several places at once. Having two point people to refer to on your event will help you avoid any delays, food mishaps and miscommunication. This is one extra person who can answer any new questions that come up.
Our event team is made up of true professionals who are extremely skilled and passionate about planning and the newest event industry trends. They are mentioned by name in most online reviews. And customers consistently comment on how they go "above and beyond."
We're Business People Too
Our team is made up of business professionals who care about building our knowledge and maintaining our position as an authority in our industry. Every time an industry event rolls around, our team is on it. Catersource, the biggest show for catering and event professionals, is one of our favorite times of year. We get fired up about networking with other industry leaders and presenting on topics that catering professionals care about and experience every day. Last year, our very own Cory Gosik presented a four-part series on the lifecycle of an event sale and discussed best practices with other thought leaders.
We've been cooking up sensational corporate events for over 40 years. We see many repeat customers who respect the care and attention we exercise as fellow masters of our craft. From our business to yours!
Our Staff Knows Their Stuff
It's important to us that we present our corporate clients with employees with extensive skill sets and training. That is why we've partnered with programs like the one at Rowan College at Burlington County. At Rowan, our employees gain both the technical and interpersonal skills needed to put together the best corporate event possible. We want everyone on our team to be successful, which is why we ensure they have the right tools. Employees learn everything from how to properly butler a tray of champagne to how to diffuse an uncomfortable situation with a guest. Rowan trainers provide monthly training at Sensational Host, working with everyone from server to manager.
Our staff also has ton of top-notch industry connections. Our corporate customers consistently comment on how our catering experience truly is a one-stop-shop—meaning if you book with us, you're also guaranteed our outstanding industry partners, who are event pros we trust and friends we've been working with for many years. These industry partners include audio-video production, décor design, tent rentals, entertainment and others.
We're Active Leaders Nationally and in Our South Jersey and Philadelphia Communities
Our Philadelphia and Jersey roots run deep. We believe it's important to support our surrounding community with our active presence in rotary clubs, young professional groups and chambers of commerce.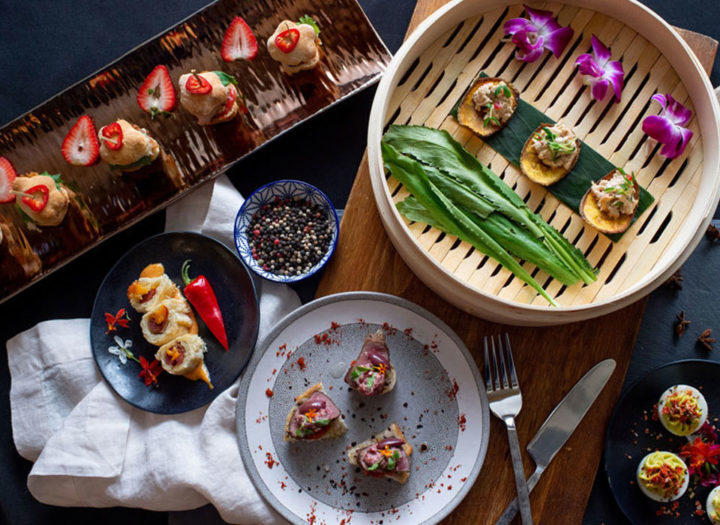 Industry Associations
Industry resources that provide education, encourage peer-to-peer relationships, inspire creativity and offer certification.
Local Associations
These groups in Philadelphia and South Jersey connect businesses in the area, provide members with opportunities to enhance their position in the marketplace and offer them a collective voice that impacts operations and profitability.
Volunteer and Charity Groups
Professionals participate in volunteer activities and belong to charitable organizations that provide fellowship and support within the community.
We're here for all your specialized corporate needs regardless of the event size or function. Contact us!

Sensational Host is nearing 40 years of exceptional catering. That's four decades and three generations of turning visions into events.