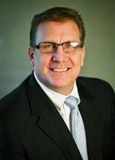 Message From Henry
I just want to take a minute to thank all of our loyal customers. Your continual business whether it be daily, weekly, monthly or yearly does not go unnoticed, with you we would not be the company we are today! We enjoy and look forward to working with repeated and new customers. One thing we do enjoy is building a relationship with our customers and providing them with sensational service year after year. We hope to see you all during the upcoming holiday season!
---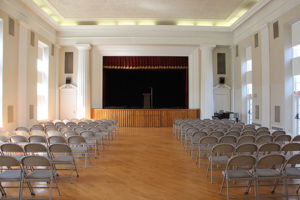 Featured Partnered Venue:
The Haddon Fortnightly
The Haddon Fortnightly was founded over a hundred and twenty years ago as an opportunity to champion societal boundary changes by encouraging intellectual pursuits through education, seminar discussions and the promotion of positive thinking within the community of Haddonfield and the surrounding areas. It is also the place where deep life-long friendships are forged. A widely- known and respected woman's organization throughout the state of New Jersey, it draws members from many areas of the Delaware Valley.
Check out their webpage! Click Here!
---
Did you Know?
There are six different types of Whiskey
Scotch – is only made in Scotland and can range from smooth and a bit sweet to smoky, a distinct flavor imparted by smoking the grains over a peat fire. Old scotches are typically not mixed – why waste the nuance? – but don't think that a good scotch can't make a great cocktail.
Irish whiskey– is basically any whiskey aged in either Ireland or Northern Ireland. There's a lot of diversity in this pool, leading to whiskeys that are sweet or spicy or citrusy or earthy.
Bourbon – is generally sweeter than Irish whiskey or scotch. Wheated bourbons like Maker's Mark are particularly mellow. Interestingly, CNBC reports that 95% of the world's bourbon is made in Kentucky.
Tennessee whiskey – is effectively bourbon made in Tennessee. Jack Daniel's is Tennessee whiskey, and it's mellowed through sugar maple charcoal before aging; some say this makes it a bit sweeter than bourbon and slightly sooty.
Rye – is trickier: American rye whiskey must be at least 51% rye in the grain bill, whereas Canadian rye just has to have any rye in the grain bill. Ryes are spicy and sometimes "bready." They're making a big comeback these days, especially in mixed drinks.
Canadian whisky – is considered, by and large, the most versatile mixing whisky – it's a mellower and lighter flavor than most other types of whisky. When it comes to mixed drinks, this is sometimes exactly what you want, and sometimes exactly what you don't.
---
Wine of the Month:
Finca Los Maza Malbec Gran Reserva
Mendoza, Argentina – Intense purple color with violet hues. Fresh fruit aroma with cherries, plums and cassis notes, clear intensity and noticeable coolness. Round and smooth in the mouth with a tasty ending with interesting persistence at the palate.

---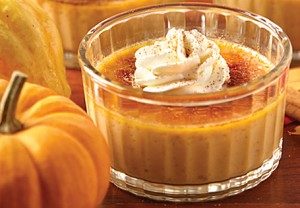 Recipe From Chef Ray to Try at Home!!
2 cups – Heavy Cream
1/4 cup – Sugar
5 Egg Yolks
1 pinch of Salt
2 tsp of Vanilla
4 Tbsp pumpkin Puree


Cooking Instructions:
Bring heavy cream to a near boil. In a bowl whisk yolks and sugar. Pour small amount of cream into yolks while whisking. Pour the mix back into pot and place back on the stove on medium heat. Keep stirring till it thickens slightly. Pour into 4 oz dishes. bake in water bath for about 20-30 minutes at 325F.

Sensational Host is nearing 40 years of exceptional catering. That's four decades and three generations of turning visions into events.