On May 16, 2019, New Jersey's Marian House was one of the hottest spots in town. The ballroom was filled with enjoyment, laughter and style—which could be expected from any gala or charity event. However, there was one thing that set this evening apart from all the rest: garbage. That's right! Many of the couture looks were made entirely from material waste.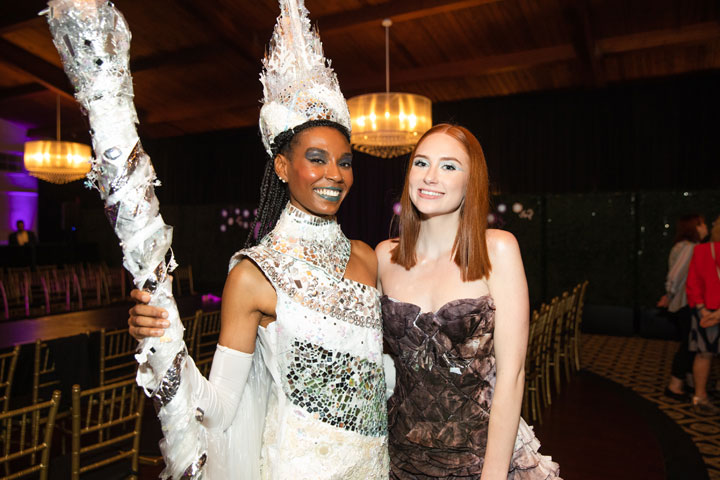 We were proud to partner with the Salvation Army's Kroc Center for the Garbage Bag Gala, a fashion-inspired event brought to New Jersey. We worked with some wonderful vendors to bring attention to this wonderful organization with an evening guests would never forget.
Dressed to Impress
The Salvation Army has been bringing Garbage Bag Galas to cities all over the country, but we wanted New Jersey's gala to be something really special. We wanted to highlight the fashion element of the event—which meant building a full-sized runway right down the center of the Marian House ballroom!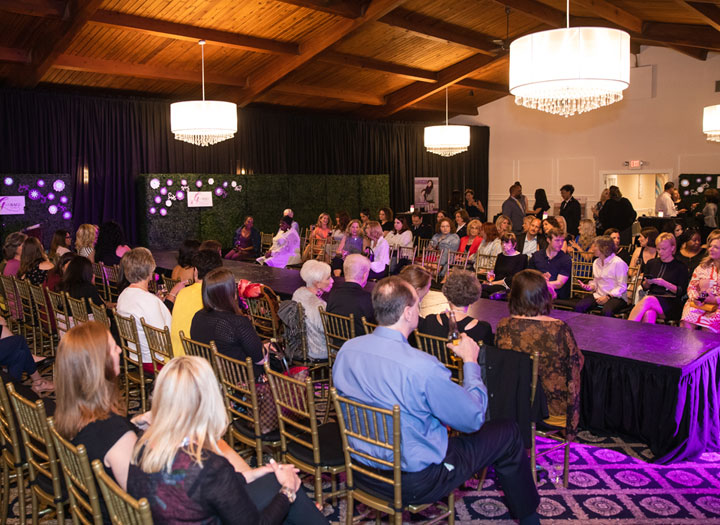 It took a little bit of doing (building a runway isn't easy), but before long, our space was set up and looking très chic. Our color scheme took inspiration from the Garbage Bag Gala logo with playful purples and white accents, while the black linens on the tables added a classy, high-fashion edge to the space. It was the ideal space for fashion designer Nancy Volpe Beringer to showcase her one-of-a-kind work.
"Upcycled" Fashion
The gala began with attendees mingling as they enjoyed cocktails and light appetizers: sweet potato pancakes with caramelized apples and onion sour cream, coconut shrimp lollipops and tomato, mozzarella and basil skewers with a balsamic drizzle. Yum!
Guests posed for selfies against greenery backdrops, viewed photos of local Kroc Center members and learned a little about the organization. Then, with an announcement from MC and Fox News anchor Thomas Drayton, it was time to settle in for a night of fashion.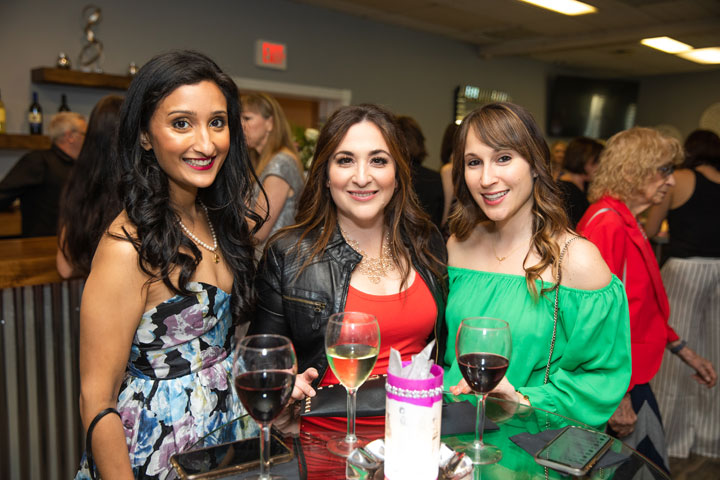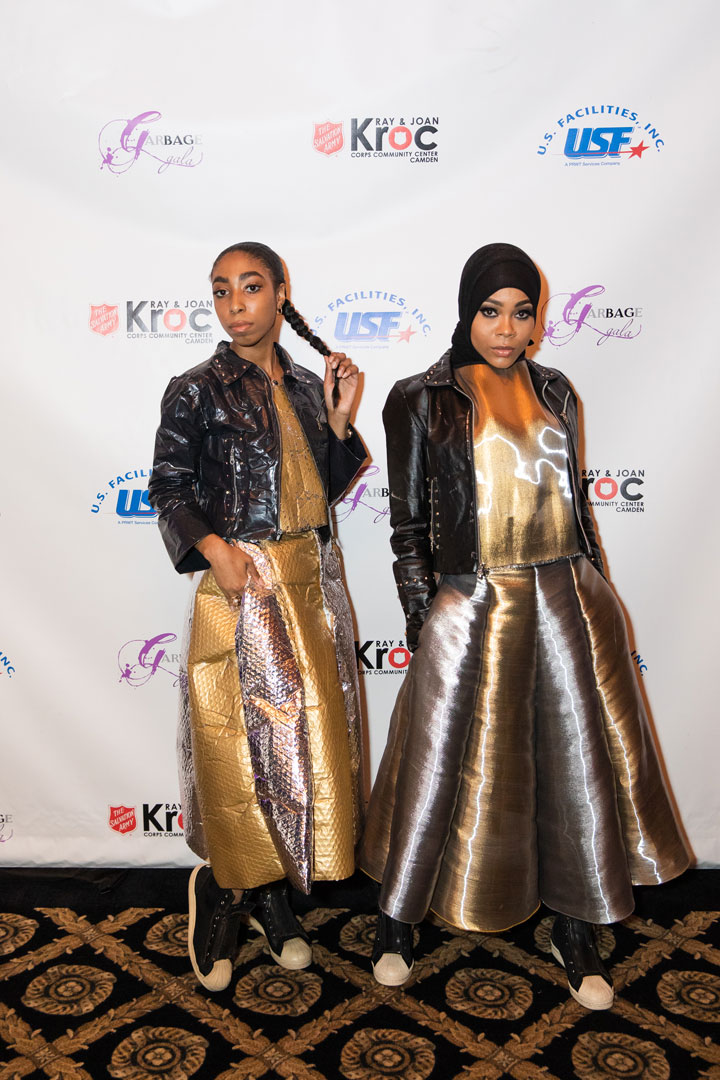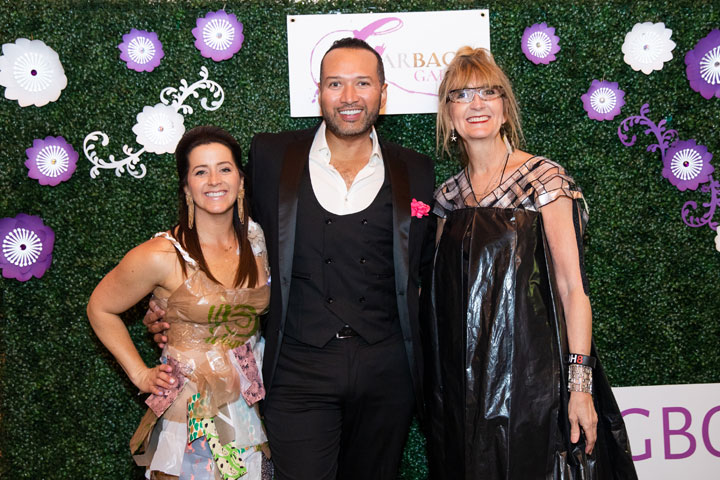 The fashion show featured several of Beringer's innovative designs, all made from entirely recyclable materials. She combined avant-garde style with chic silhouettes with designs like high-waisted pants made from plastic bags, dresses made from bubble wrap and even a few accessories made from red solo cups. The show was unique, interesting and a whole lot of fun!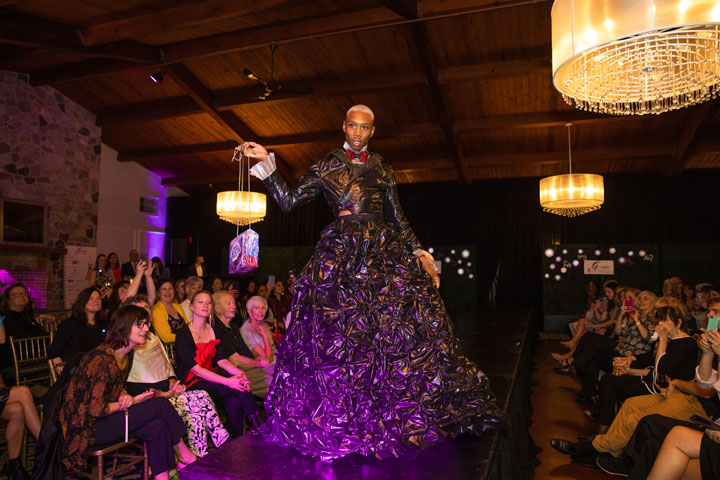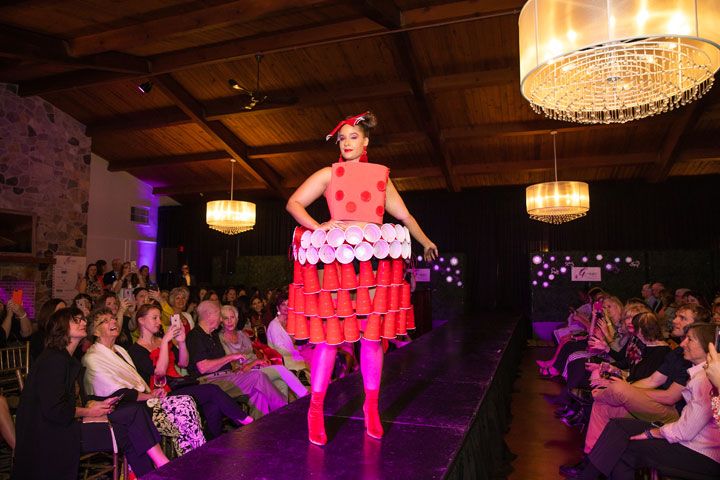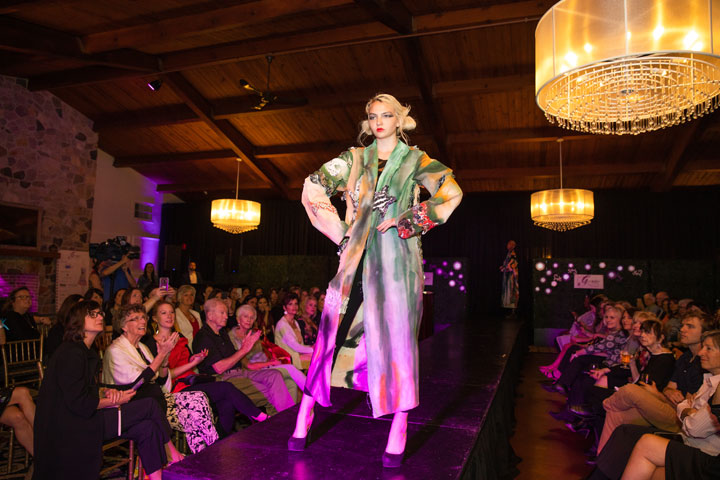 An Event With Heart
Of course, the most important part of the Garbage Bag Gala was the organization it championed: the Kroc Center. These centers provide members around the country (most of whom are single parents) with childcare, education, enrichment, recreation, fitness and wellness programs, as well as support groups.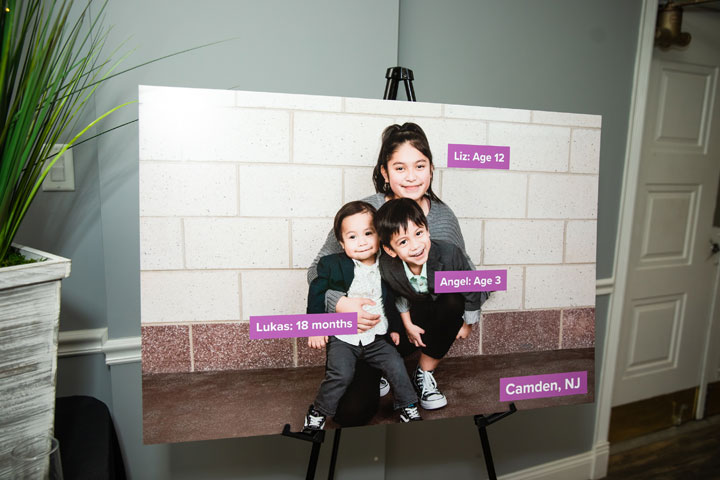 We were proud to bring awareness to this incredible organization and inspire people to volunteer their time or resources to help others in our community. Everyone put their all into making this event a success—and we have to admit, the proof was in the pudding. As one event organizer put it:
"We could not have created this event without the support of Sensational Host and The Marian House. Their team was an integral part of the process to make this vision of the Garbage Bag Gala a reality… From the very first meeting and through the event, they were in involved every step—providing expert guidance, creative ideas and essential vendors to help put the puzzle together."
We had so much fun with the Garbage Bag Gala that we're already getting ideas for next year's event (mark your calendars for May 15, 2020)! In the meantime, whether you're planning a wedding, charity fundraiser or corporate event, we'll make sure your event is a success. If you want to learn more about our services, click here to get in touch with our team. We can't wait to bring your dream event to life!

Sensational Host is nearing 40 years of exceptional catering. That's four decades and three generations of turning visions into events.