The best corporate events keep guests engaged from start to finish. Knowing this, you are probably scouting out exciting new entertainment trends that will give your guests unforgettable memories. And we have good news—you don't even need to look for captivating entertainment ideas because food can deliver a complete experience that touches on all the senses.
We invite you to learn how the right food stations serviced by charismatic professionals encourage guests to dive into their senses and delicious meals.
Creating a Sensory Event for Your Clients
The Sweet Smell of Success
We know you have big goals for your company event, and our whole team makes it our mission to surpass your expectations. We also understand the impact and value of great first impressions. That's why we want guests to be enamored by your event's atmosphere before they even set eyes on your custom food stations. How do we achieve this? By whisking them away with a smell that sets a warm and welcoming tone.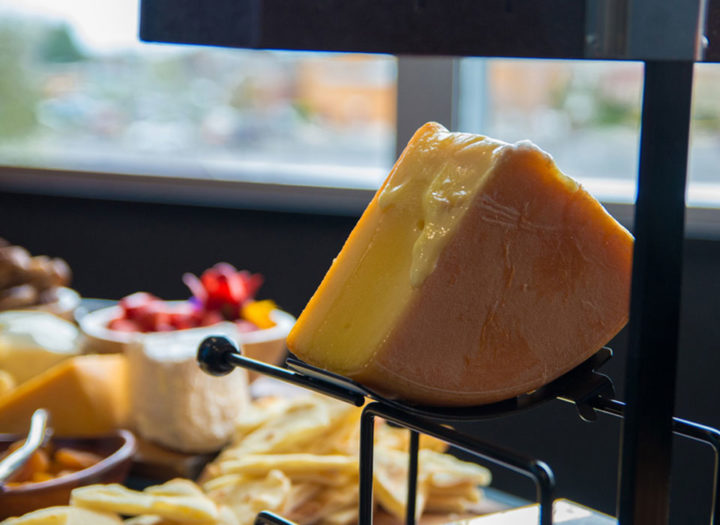 From the smell of charcoal from a live grill to the scent of Swiss cheese melting at a raclette station, the aroma that fills your venue gives guests a clue about what is to come. And, we promise, they will be very eager to get to it! We thrive off of high expectations, and so we are happy to give your guests just that.
Stylish Presentations Draw in Appetites
Great décor choices play into the energy and excitement that fill the best Philadelphia corporate events. And food displays can have a key role in cultivating this captivating atmosphere. Amid a thriving audience, we strategically place food stations with plentiful options artistically displayed to match your theme.
Using wheatgrass in displays is a striking way to enhance stations like our Montiditos, which features items such as our Cubanito made with Cuban pork, Swiss cheese, pickles and mustard. Crafted with as much care as the food that comprises your custom menu, the presentation of it is always carefully designed to depict your event theme and corporate style in beautiful ways.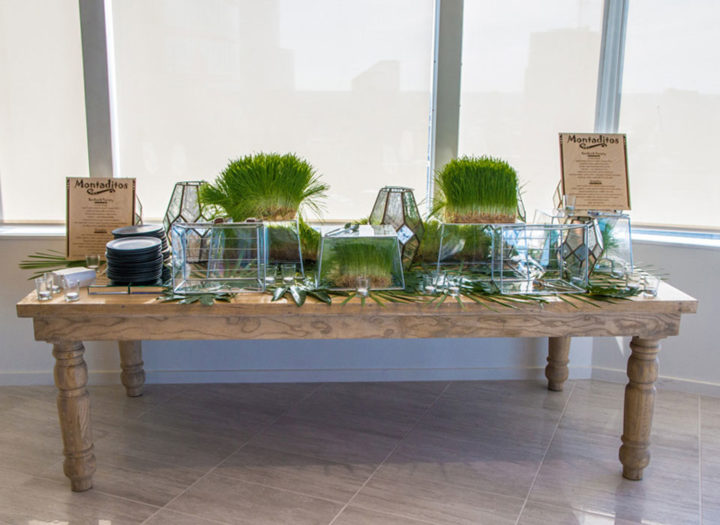 Delighted by these creative presentations, our corporate clients have expressed the following:
"The food was excellent and displayed beautifully" – Bonni Rubin
"The presentation was also very festive" – Kathaleen M. Eker
"The presentation not only looked good but everything was fresh and hot" – Stephanie and Steve
Share, Listen and Learn
We are fairly certain that most of our food stations could hold their own—delivering outstanding food that guests love. But then how would your guests know what sets each menu item apart? How would they know which ingredients account for the incredible flavors? By having our skilled chefs on hand, your guests enjoy learning about the food in great detail. From where the ingredients are sourced to how they are cooked, nothing is kept secret by our chefs—not even their personal favorites.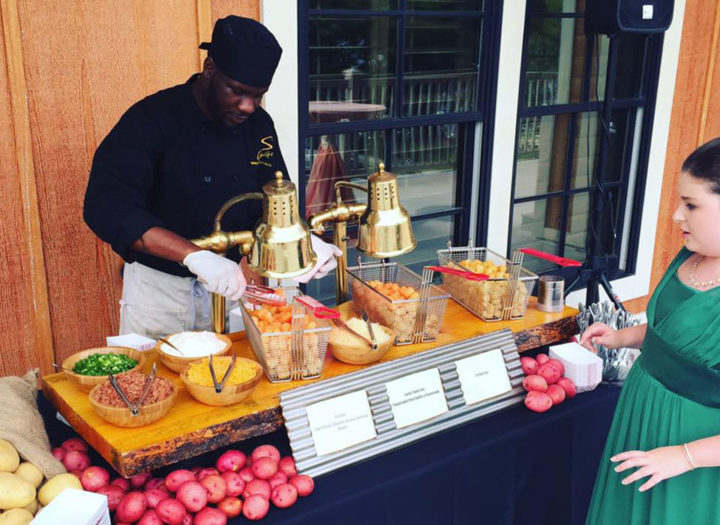 We encourage you and our chefs to also share with your guests about the reasoning behind your menu choices. For example, should you choose our ever popular tater tot bar, you'll have selected three of the following delectable options, and we are sure it was not an easy choice:
Old Bay Tots: Tots served with melted cheese and Old Bay seasoning
Garlic parmesan: Tots baked and topped with fresh garlic and parmesan cheese
Thai tots: Tots drizzled with homemade Thai chili ketchup
Totchos: Tots with sour cream, cheddar cheese, bacon and chives
Breakfast tots: Tots topped with scrambled eggs, bacon and cheddar cheese
Whatever menu items you choose, they will deliver fresh, bold flavors—a strong demonstration that you proudly stand behind your choices!
A Delicious Taste of Extraordinary
Whether it is hot or cold, soft or crunchy, sweet or spicy, every taste of food your guests enjoy will be exceptional. Being a reflection of your company's standards, we set our culinary bar exceedingly high. Made from scratch using the finest local ingredients, our menu items are intended to impress, and nowhere is this truer than in taste—the final and ultimate part of guests' culinary experience.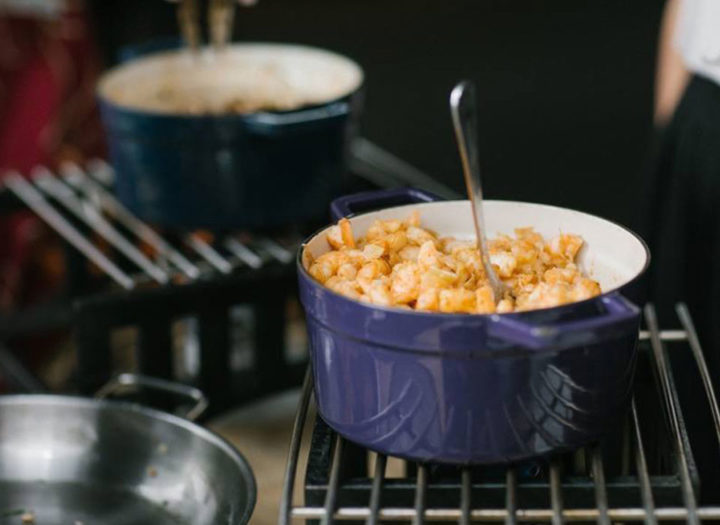 In our kitchen, no dish is simple or standard. Each is a prized result of our talented chefs and your unique taste. Even a classic dish reaches new heights when set up as an ultimate mac n' cheese bar that offers the following:
Classic baked mac n' cheese
Bacon chipotle mac n' cheese
Spinach artichoke mac n' cheese
Fried mac n' cheese bites
Add in toppings like crumbled potato chips, seasoned breadcrumbs, chopped bacon and Tabasco sauce and your guests will have a whole new concept of mac n' cheese.
Backed by nearly four decades of experience, our award-winning team can effortlessly take your event vision from concept to reality. To get started, contact us online or give us a call at 856.667.5005.

Sensational Host is nearing 40 years of exceptional catering. That's four decades and three generations of turning visions into events.