On October 20, 2018, Megan Dichter and James Murphy, along with 104 of their closest friends and family members, gathered together for their lovely ceremony and reception held at The Marian House.
A moment of intimacy and solitude
Prior to the ceremony, the couple was able to step away for a private moment at a nearby park for pictures and conversation.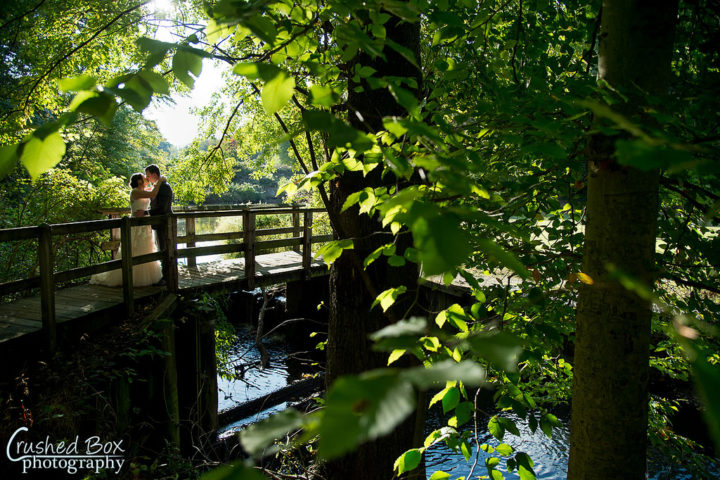 Cheers!
Eleven bridal party members kicked off an exciting day with their bridal suite package, which included a seasonal fruit platter with raspberry yogurt dip, assorted muffins and juices and a bottle of bubbly.
Heartfelt ceremony in the ballroom
The main ballroom served as the ceremony's modern and elegant stage. The couple exchanged vows in front of a decorative stone wall with all their friends and family surrounding them. There was plenty of room in the main ballroom for guests to spread out and really be a part of the moving experience taking place between their two loved ones.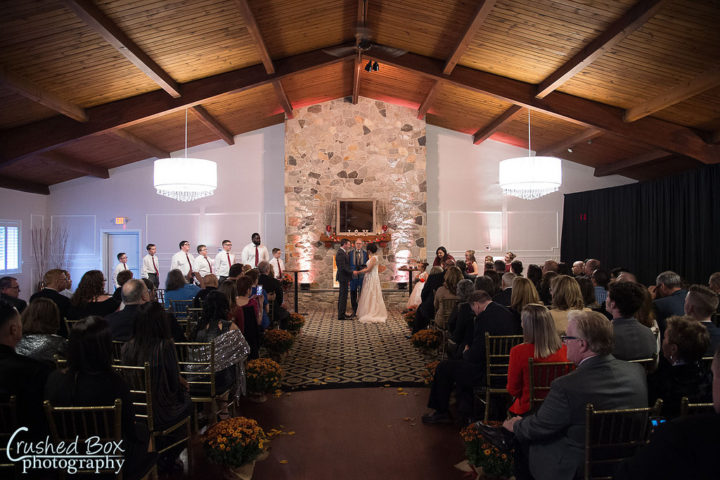 Fall-themed reception
The main ballroom was transformed into a reception space while guests indulged in cocktail hour in the Club Room and bar areas. The bar areas set a romantic tone with their newly renovated and customizable lighting and personalized chalkboards with thoughtful notes from guests.
Megan and James opted for an open bar package with a signature drink—a heavenly caramel apple cider martini.
Our event staff chose this martini to match the wedding's fall season theme. Drinks, main entrees and desserts were all selected in honor of autumn's natural tones and colors. This was so fitting given that it was Megan's dream to marry the love of her life in the fall.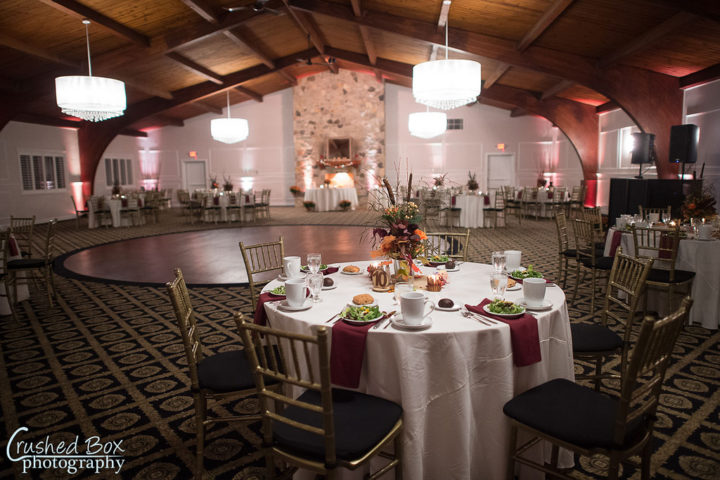 Customized menu full of seasonal flavors
The season lends itself to much creativity. As caterers, we love this chance to experiment with so many seasonal flavors. We were able to accommodate all dietary preferences, including the bride's gluten-free requests. The menu included the following mouthwatering bites:
Displayed Hors d'Oeuvres
International and Domestic Cheese Platter with Crackers and Flatbread
Garden Vegetable Crudite with Basil Aioli and Sun-Dried Tomato Ranch Dip
Mediterranean Hummus Display with Grilled Pita Chips
Antipasto Display—Chef's Selection of Cured Meats
Homemade Pigs in a Blanket with Spicy and Dijon Mustard Dipping Sauce
Butlered Hors d'Oeuvres
Ancho Chili Seared Chicken on Grilled Corn Bread with Chipotle Mayo
Cheesesteak Spring Roll
Grilled Filet on Crostini with Salsa Verde
Short Rib Spring Roll with Chipotle Coffee Barbecue Sauce
Pork Tenderloin on a Scallion Cake with Smoked Bacon Jam
Blue Crab Hushpuppies with Texas Pedal Aioli—Served on Pipette
Carrot Latkes with Mango Crema and Candied Pecans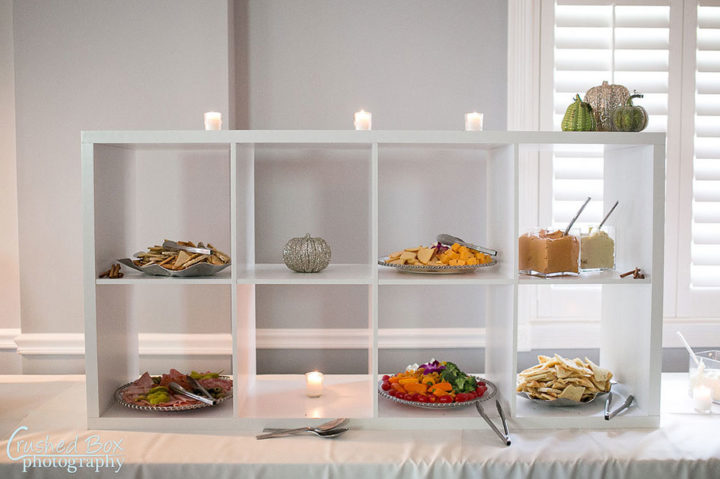 Guests were invited to enjoy delicious, wholesome entrees, which included:
Orange Merlot Braised Boneless Short Rib
Bacon Roasted Chicken with Wilted Spinach, Bacon and Roasted Garlic Jus
Stuffed Portobello Mushroom with Roasted Vegetables Accompanied by Grilled Polenta and Red Pepper Coulis
With sides of:
Sweet Mashed Potatoes with Honey and Brown Sugar
Roast Vegetable Medley with Fresh Thyme
Mazel Tov!
Next came the first dances. Megan and James experienced that special mixture of nerves and elation during their first dance as husband and wife. After the more formal elements, the kids of the bridal party brought everyone to life with their sweet moves. Then guests hoisted a laughing James into a chair for the traditional horah dance.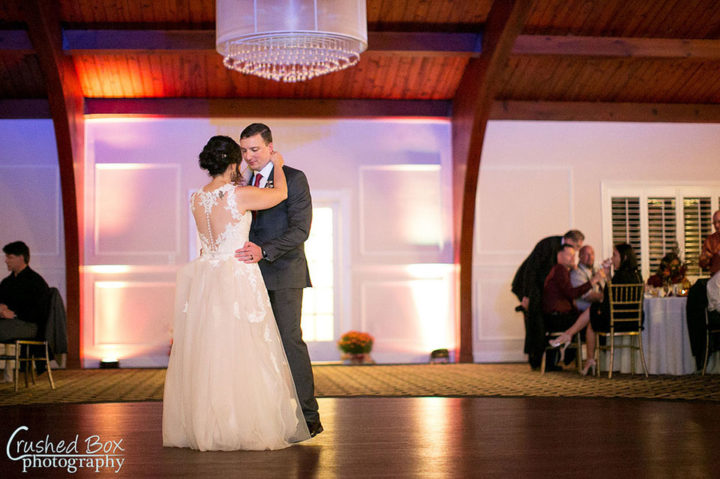 The best part of this wedding, many recalled, was the candy apple station for dessert. The station was arranged with apples and toppings galore!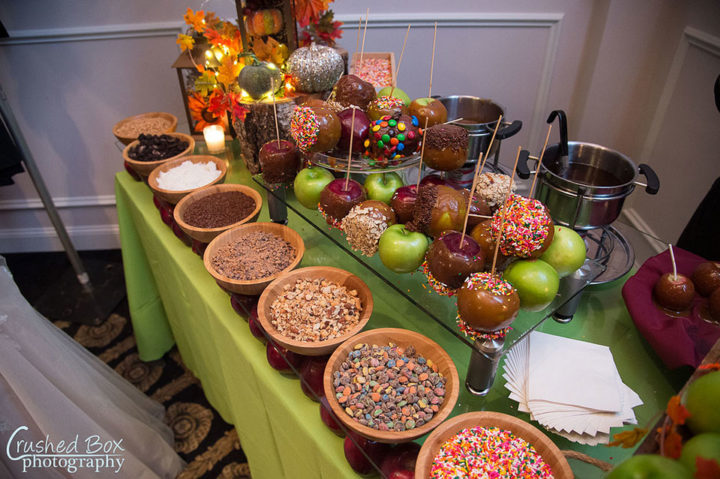 Special thanks to the wonderful vendors, who provided the entertainment and elegant touches for the evening. This included: Centerstage Entertainment, Sweet T's Bakeshop and florist Jenny Klimowicz.
Hi Kara,

You were such a big help to us in planning our special day. We had an amazing time, and our guests are raving about pretty much everything. The food was delicious, the staff went above and beyond for us and the venue was stunning. We literally have zero complaints. It was a perfect day!

-Megan and James
Couples who choose The Marian House can make the whole venue theirs for an entire day. If you're interested in having an intimate wedding in a modern venue with plenty of space for all your loved ones and a trusted catering team who can customize your menu exactly the way you want it, The Marian House is the perfect place for you!

Sensational Host is nearing 40 years of exceptional catering. That's four decades and three generations of turning visions into events.