Holiday season is fast approaching and the boss just informed you that you will be planning the holiday party. Excitement takes over and then you realize your "To Do" list is neverending and the Rsvp's are piling up. Where to start? Who to call? Buffet or Sit down dinner? Help!
Below Sensational Host has provided the ultimate Corporate Holiday Party Guide. Get the notepad and pencil ready; it's time to plan!
1. Location, Location, Location
Have you locked in a venue but just don't know where to go next? Wonderful; give Sensational Host a call and one of our Event Producers will guide you along the planning process!
Or
Still shopping around for a location? Let us help; we work alongside dozens of venue locations in the South Jersey and Philadelphia areas! Browse through our recommended venues and let us know what catches your eye! Each one of the Event Producers are trained and specialized in each venue!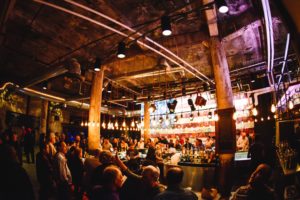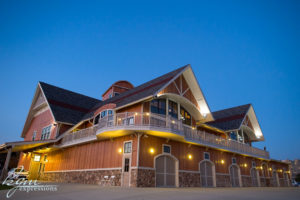 2. What are you looking for?
Once you have a general idea of what you are looking to spend per person you will be able to proceed to the next step. Below Sensational Host have listed great holiday party options based on your…
All the Bells and Whistles:
Sit Down Dinner: Welcome your guest with a cocktail hour overflowing in drinks and delicious bite sized snacking options. Take a seat and get ready to dine; your choice of a sit down or buffet style dinner will be accompanied with family style breads, salad and sides. The night doesn't end until dessert is served.
Mix and Mingle with a little Jingle:
Cocktail Party: No one can go wrong with drinks and snacks! Maybe you're not looking for a full dinner but just hungry enough to squeeze in the open bar… Sounds like you know what you are doing! A cocktail party is a great way to have the fellow employees mix and mingle. Sensational Host offers a variety of open bars that range from a beer, wine and soda to a premium package that is sure to cover everyone's signature drink. The Holiday menu offers endless options when it comes to displayed hors d'Oeuvres and butlered hors d'Oeuvres. Enhance the atmosphere of the night and ask about what our entertainment package includes.
Fast and Friendly:
Lunch Delivery: Working with a tighter time frame can feel restrictive but ordering a Lunch to be delivered is a great way to get the most bang for your buck. Sensational Host deliveries offers the full holiday party experience with a multitude of options to choose from. The delivery includes all paper products needed and the option to have all of the food and beverage to be delivered in disposables. The only thing we ask is please enjoy the food.
Full Service Lunch: A delicious lunch at the office sound appetizing but don't want to bother anyone with the setup or clean up?! Have a full service lunch and have a Sensational Host staff member accompany you during the event to make sure the food is set up and cleaned up. We want to ensure you are feeling the Holiday Spirit so let us clean up and pack the leftovers! It's our holiday gift to you!
3. Final Touches
The menu is established, type of event and now the venue is locked in! The light at the end of the tunnel is nearing. Time to gather the loose ends. When working with Sensational Host there is no detail left behind; our goal is to make sure your vision turns into the event. Below are tips and tricks from the pro's here at Sensational Host to help you with the final touches!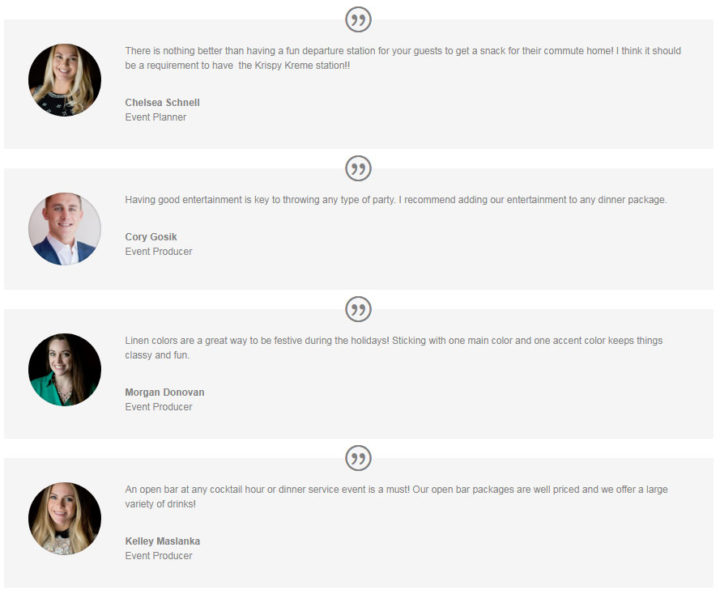 Sensational Host is nearing 40 years of exceptional catering. That's four decades and three generations of turning visions into events.