If a table is a canvas, then every dish has a special place and arrangement. This is particularly the case with wedding food displays. The assortment should be an open invitation for your guests to explore food in ways they haven't before.
Go for a smaller and tighter wedding food display, as opposed to one that is spread out over an 8-foot table. This allows your food choices to interact with each other, rather than simply being placed in dishes and on platters. Allow your palette to blend. This is a suggestion that has really worked for couples who come to us for displays that offer a truly all-senses engaged experience. If you're looking for ideas to inspire you for your wedding, read on.
Cheese, Please!
Sure, you can throw some swiss, provolone and mozzarella onto the table, or you can dazzle your guests with something much more substantial. Instead of your usual cheddar, try Cabot Clothbound Cheddar on for size. A recent crowd favorite we put together starred white stilton with cranberries. Don't be afraid to get creative with your cheese. Make sure to incorporate a good mix of sweet and salty—adorning the spread with various crackers and fruit.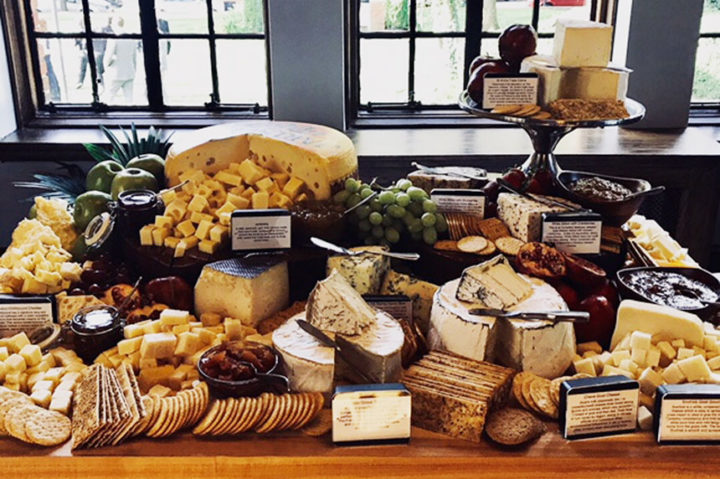 Fun with Garden Fresh
Healthy doesn't mean boring. You can work wonders with your vegetable and fruit displays. Garden wedding displays are popular because they offer a crisp, fresh experience and challenge traditional visual and edible cues. From peppers to pomegranates, put seasonality and color on full blast.
Custom Creations—Inspired by Clients
Our clients inspire us every day to take their wedding food display ideas to the next level. They come to us with their ideas, and we build a station around it. Have a favorite food or something that makes you nostalgic for your childhood? From homemade apple pop tarts to chocolate dipped bacon on a clothesline, our clients have dared us to run with their ideas.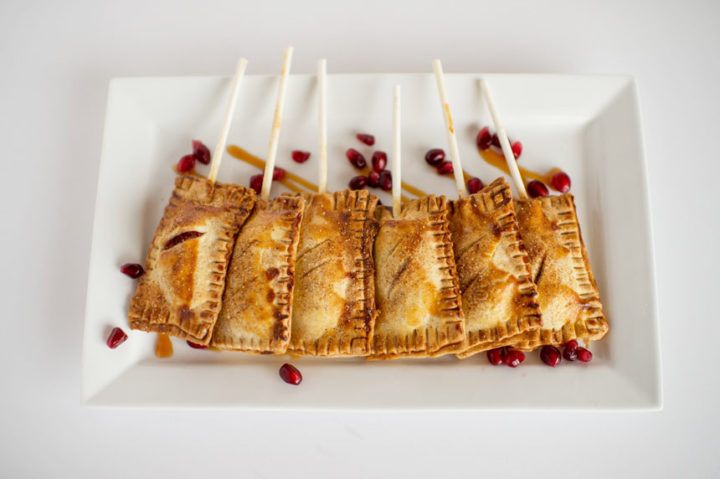 Ode to Philly
Our Philly Departure Station is a huge hit with our clientele. Sink your teeth into Philly's finest cheesesteaks and pretzels—but with a sensational twist! If you're celebrating with us, you're part of the SenHost family.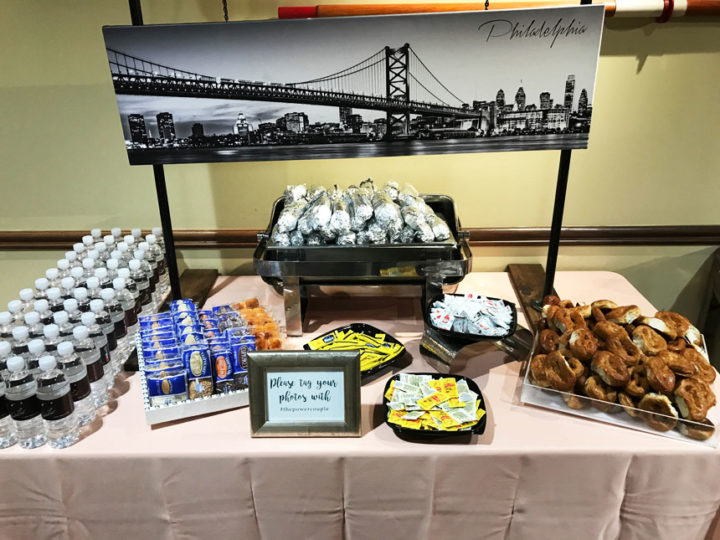 Donut Mind if We Do
Clients go wild for a good Krispy Kreme donut bar. This popular dessert bar invites guests to get crafty with sprinkles, ice cream, caramel and maybe even a little whiskey. It's not necessarily the healthiest wedding food display, but there's certainly a reason that clients choose it again and again.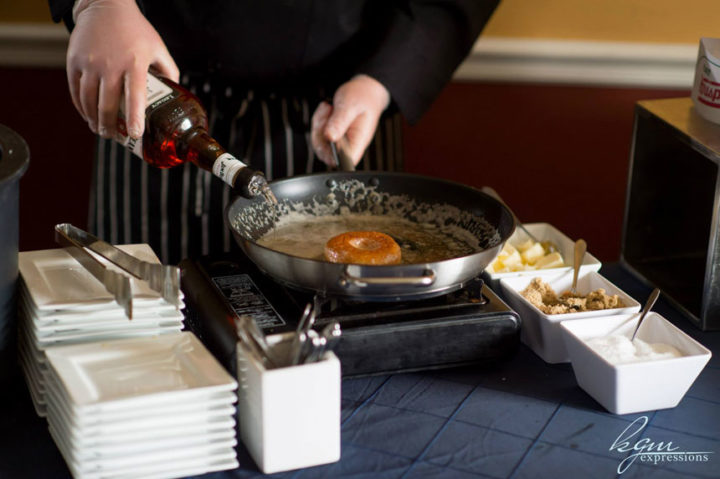 Pass the Small Plates
Small plates/tapas bars make for an excellent display because it allows the chefs to really pull from their wide range of culinary skills for clients. Hushpuppies, ahi tuna, seared scallops—one small bite can offer an immensely rich experience.
Racing for Cheese Raclette
A client favorite is our Cheese Raclette station. There's something about the sight of melting Swiss cheese that really speaks to people. Start up the grill, because this station is an excellent, interactive choice to feature at your wedding.
If you can't tell, we love to create engaging food experiences for our guests. We reinvent ourselves for every couple who walks through our door. Every relationship is different, so your wedding food displays should reflect what's important to the two of you. We'd love to hear your ideas! Contact us!

Sensational Host is nearing 40 years of exceptional catering. That's four decades and three generations of turning visions into events.