Throughout life, there are so many precious memories created while connecting over a delicious meal—weddings are the perfect representation of this, especially your wedding tasting! As a family-owned and operated catering company, we understand that wedding planning is one of the most special times in every couple's journey, and we aspire to help every couple create those special memories that will last a lifetime.
Wondering what to expect? Here's your official tasting 101!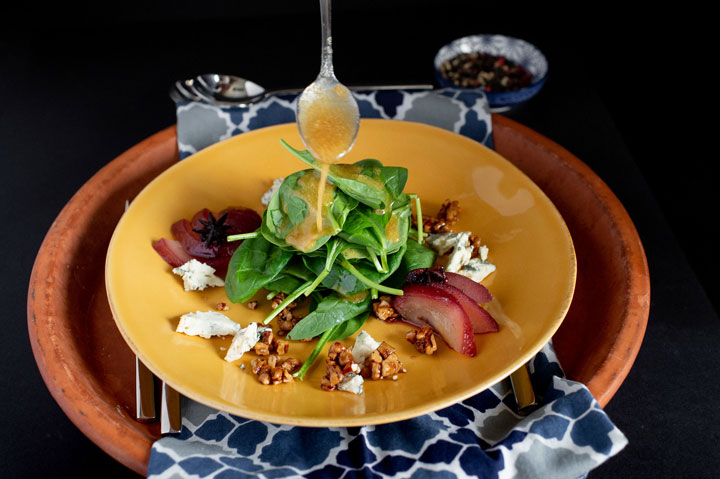 When should I book my wedding tasting?
After you've received a full proposal and we've discussed what menu options may be the best fit, we offer all couples one complimentary tasting, with two options for when:
Option 1: Prior to Booking
While not all caterers allow you to book a complimentary wedding tasting prior to signing a contract, we love having you with us to experience our food for yourselves before deciding. We want you to savor the creative cuisine we're able to offer so you have no doubt you're making the right choice!
Option 2: After Booking
If you want to wait until after you book, we recommend scheduling your tasting four to five months prior to your wedding so you have plenty of time to decide on a menu before sending out your invitations with meal choices!
We work with you to determine a time that is most convenient for you, so you can relax and enjoy!

Who should I bring?
We encourage our couples to come solo so that you can bask in the excitement and joy of planning together while crafting a menu that's fully your own. But we know every planning experience is different, and you're absolutely welcome to bring Mom and Dad so they can share the moment with you during this exciting time for your families!
What will happen at the tasting?
Tastings at Sensational Host are all about you!
When you walk in the door, you'll be warmly welcomed by your event producer with some bubbly and lots of conversation about your venue, your menu, logistics and the timeline for your big day.
You'll have the opportunity to try our elevated cuisine that will help you start to envision your wedding—it really comes to life through every bite!
Our goal is to create menus that are distinctive, delicious and a true representation of you as a couple, and we'll make sure you leave your wedding tasting with all three of those boxes checked off.
Beyond tasting and talking all things food, we'll also talk about the service style you prefer, décor options and some logistics to make sure everything you want is taken care of seamlessly.

Is the tasting held at my venue?
All our tastings are hosted in our Tasting Room at Sensational Host in Maple Shade, New Jersey. Since we work with tons of venues throughout the area, we bring your venue to life right in our own facility by walking you through your special day virtually.
What should I ask at my tasting?
Your wedding tasting is the perfect time to ask all those questions that have been running through your mind!
Here are a few to start:
Have you ever catered an event at my venue?
What services are included vs. not included?
Does the caterer provide a bar, and what sorts of packages do they offer? How do you charge (by consumption or per person)?
What are you making that you are excited about?
Is this what the dish will look like?
Do you provide the cake?

We'll answer this one now: the fun doesn't end at our Sensational Host tasting! We work with a local bakery to provide your cake as a part of your package, so while we don't include the cake in our tasting, you are able to head to the bakery for a complimentary cake tasting as well!
We'll make sure you leave confident, with no doubts your wedding day will be flawless!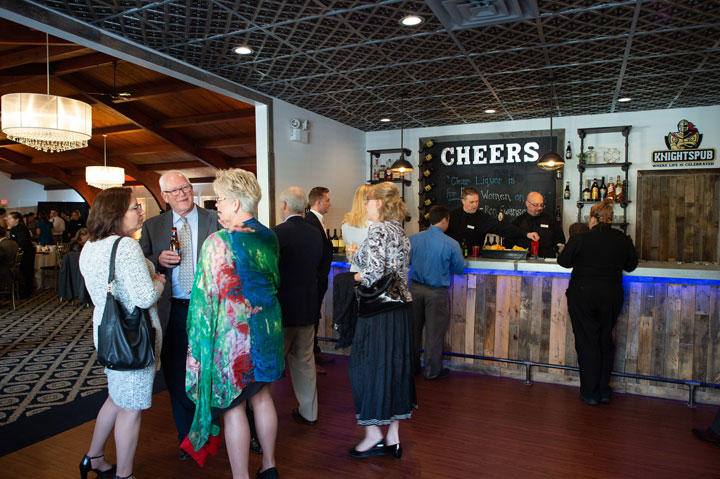 Here's what a few of our Sensational Host clients have to say about their tasting experience!
"We had amazing communication with everyone we worked with at Sensational Host, Inc. There was no hesitation when we asked for a full vegan menu, and we felt as though our opinions during the tasting were valued. We love that the company let us be us."
– Theresa, Facebook
"Sensational Host made the whole wedding process super easy for us. We found out about them through Collingswood Grand Ballroom, which is where we got married. The minute we reached out to them, they responded and answered all of our questions. We did a food tasting, and we were blown away."
– Yani, WeddingWire
Are you ready to schedule your tasting with Sensational Host? Let's get started!

Sensational Host is nearing 40 years of exceptional catering. That's four decades and three generations of turning visions into events.