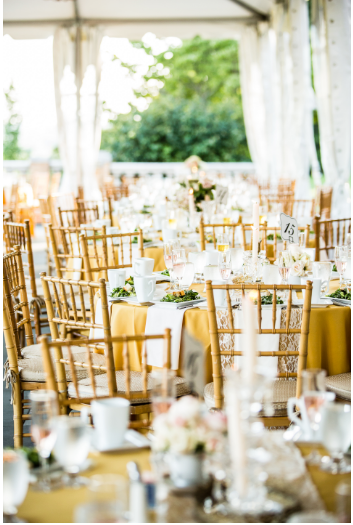 Just shy of 200 people attended a gorgeous sun soaked Sunday at Cairnwood Estate. Borrowed & Blue online wedding planning extraordinaire featured Bo & Jake's wedding; calling the event a "Gilded Vintage Fairytale at Cairnwood Estate." Laura Napoli captured the memorable day in breathtaking photos that can be seen on the post from Borrowed and Blue. Napoli beautifully captures a romantic and intimate dinner under stars on the back terrace at Cairnwood. The tables were donned in vintage vases, gold accents and timeless florals. No sweetheart table is complete until the Cinderella esque glass slipper is displayed. It surely was a fairytale; Sensational Host was glad they could be apart of the memories. Take a moment of your day to look through the breathtaking photos on Borrowed and Blue.
Photo Credit: Laura Napoli

Sensational Host is nearing 40 years of exceptional catering. That's four decades and three generations of turning visions into events.