When you're in New Jersey for business, pleasure or an exciting event, it's definitely worth squeezing in some time to take a good look around. New Jersey may be known for its shoreside towns and its proximity to New York and Philadelphia, but there is so much to experience here too. Be prepared to fall in love with the Garden State!
From historic sites to vibrant cultural hubs, New Jersey can be the ultimate adventure ground for families, couples and solo travelers. Not sure where to start? Here's how to have a truly incredible New Jersey experience.
Discover Hidden Gems
Of course, you'll want to check out some of the major New Jersey sights, but don't be afraid to explore the road less traveled too. Try walking around Cooper River Park for a gorgeous three-mile stroll, where you can even catch a regatta—or take the kids to Storybook Land, a 20-acre amusement park that's been running for over 60 years. When you're planning your itinerary, be sure to include a few places off the beaten path. You won't regret it!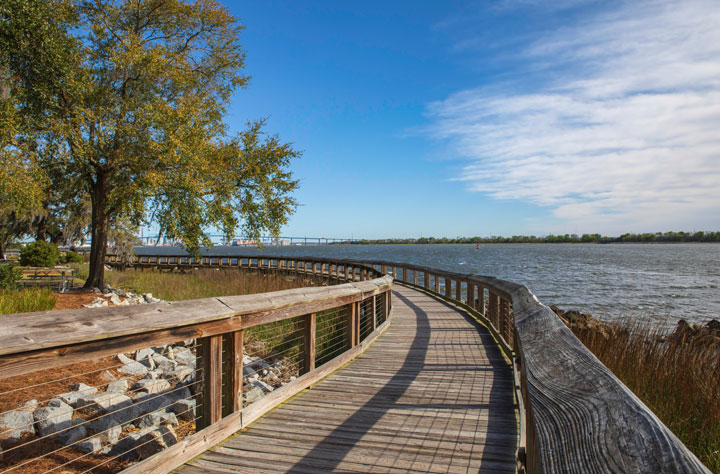 Let Your Palate Run Wild
One little known fact about New Jersey—it has some of the most amazing fresh fruit on the planet. It happens to be the biggest producer of blueberries in the country, so if you're visiting during the summer, you cannot pass up picking fresh ones yourself in Hammonton, a.k.a. the blueberry capital of the world! There are tons of pick-your-own places to choose from.
Or head on down to Johnson's Locust Farm to have your pick of pumpkins, apples, peaches, corn, strawberries and more—and check out an incredible venue for your next event. This 17th-century preserved farm has a lot to offer and is a hugely popular venue for weddings and more.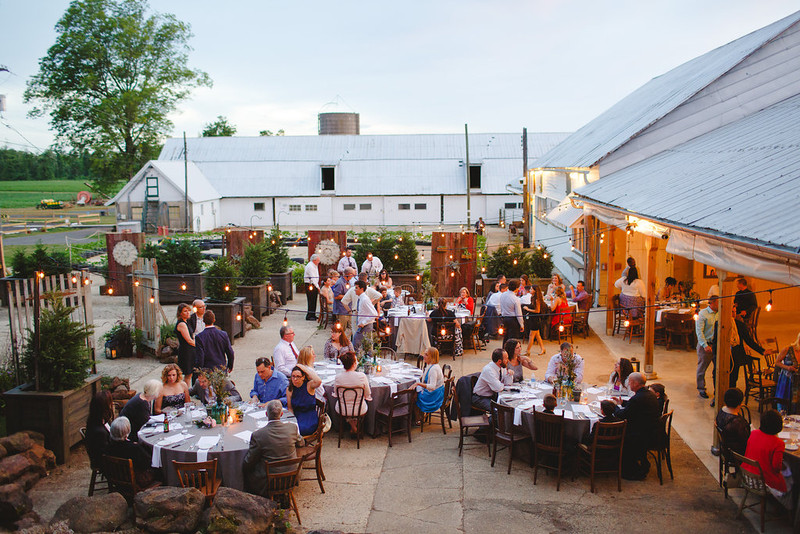 New Jersey has plenty of fresh finds as well as delicious comfort food. You might want to try a hot dog from the famous hot dog man on Delaware River. (You're welcome!)
Sightsee Like a Tourister—But Talk Like a Local
Sometimes it's nice to let your tourist flag fly and soak it all in. From the Jersey Shore to the Cape May Lewes Ferry to Atlantic City itself (and all of the entertainment and fun it has to offer), there are a lot of places you're going to want to check off your list.
But even in the middle of the touristy spots, you can still make yourself feel like a local and blend in by speaking the Jersey lingo. Order a "beggel" instead of a bagel and "wooder" instead of water, and you'll be well on your way.

Experience New Jersey's Rich History
You don't want to miss out on the history in and around New Jersey. If you're in town for a few days, be sure to pop over to Philadelphia to catch a glimpse of the Liberty Bell, the historic monuments and the Franklin Institute. In New Jersey itself, you can go and see the Battleship USS New Jersey located at the Camden Waterfront—America's most decorated battleship.
And while you're on the road, you can stop at one of New Jersey's incredible diners—the whole state is chock-full of some of the best diner grub around. Make the most of your road trips!

Plan Your Next Adventure!
Once you get a taste of all New Jersey has to offer, we're sure you'll want to come back for more. Whether you're looking to plan the biggest day of your life or just have someone take the stress off your hands for your next big birthday or anniversary, we've got you covered. Get in touch about how to make memories that last a lifetime!

Sensational Host is nearing 40 years of exceptional catering. That's four decades and three generations of turning visions into events.